Formerly Known as RW Graham & PJ Kennedy Dental Surgeons.
Begin your unforgettable experience with our exceptional and passionate dental team, committed to serving you for your dental needs.
Here at Sutherland Dental, our passion is to deliver the healthiest, whitest smile in the best dental practice in Sutherland. Our dental team is committed to delivering quality, excellence and above all, ensure you walk out of the practice with a big, bright smile.
We want you to be part of the Sutherland dental family. Our comprehensive dental services are designed to showcase that beaming smile for your long-term satisfaction, and it is our passion to make sure that your experience is comfortable and relaxed, with your best health interests at heart.
Modern Clinic Equipment
Our excellent dental team are ready to serve you with the latest equipment for the best experience and for your very best smile.
Comfortable and Compassionate Care
We listen to your concerns and goals, identify the best treatment options and keep you in the loop throughout your dental journey.
Smile Until You Shine
You deserve to show off the best smile. If you're not satisfied, neither are we. We won't stop serving for your needs until you shine.
Here at Sutherland Dental, we assist with all kinds of dental treatments, from a general check-up & clean procedure to cosmetic dentistry and to immediate emergency treatments. Our wealth of services offers flexibility to accommodate your needs. Whatever dental treatment you need, we have got you covered.
See for yourself and take a look at our broad and exceptional range of dental services:
We Accept All Major Health Funds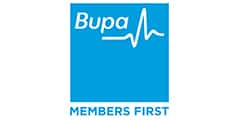 Your Sutherland Dental Team
Keep your eyes out for our smiling dentists
Dr. Robert Graham (Sadly we lost our caring dentist Robert Graham, passed away in Feb 2022)
So, what are you waiting for?
You are one click away from beginning your life-changing journey with us. That beaming and confident smile is just around the corner.
OUR PROMISE TO YOU
"To showcase comprehensive, comfortable and compassionate care, and to deliver an amazing dental experience."